Wild Encounters
Looking for a WILD adventure during your Zoo trip?
Head to the Wild Encounters Stage to get up close with a variety of animals, like fascinating reptiles, free-flighted birds, porcupines, and much more.
Specialists present a variety of animals on the hour from 10:30 a.m. until 3:30 p.m. seven days a week.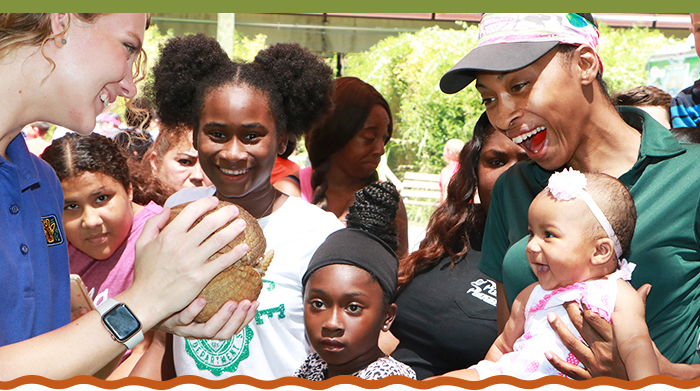 Wild Encounters are subject to scheduling changes depending on animal comfort level and the weather. Check the daily schedule for the most accurate information.