Wonders of the Wild
Grab a seat in the amphitheater, and get ready to discover the Wonders of the Wild! Our zoologists will introduce you to amazing animals from around the world, like precocious penguins, high-flying birds of prey, and more. Plus learn how you can help create a better world for these animals right here at home.
Schedule
Wednesday-Sunday
11 a.m. and 1 p.m.
The Wildlife Show is approximately 20 minutes long.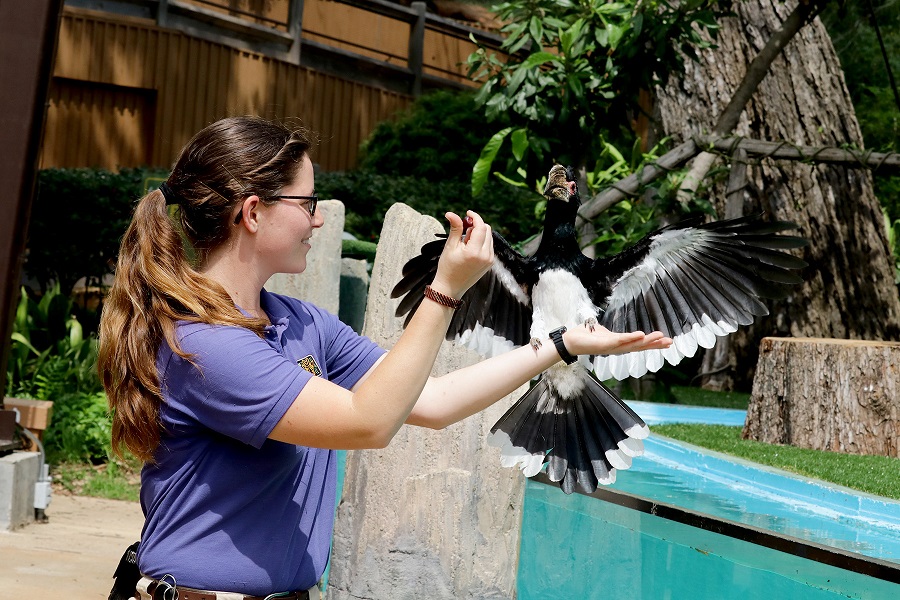 + The appearance of specific animals cannot be guaranteed and is subject to change based on weather conditions and animal behavior.