Monarchs of Mexico
Your Dallas Zoo is teaming up with Holbrook Travel to offer a once in a lifetime experience.
One of the most amazing phenomena in nature is the annual migration of millions of Monarch butterflies (Danaus plexippus) southward from their breeding grounds in the United States and Canada to overwintering sites high in the mountains of southern Mexico.
Join us as we travel to the high-altitude forests of Mexico to visit the monarch wintering grounds, where aggregations can exceed 2 billion individual butterflies. Stand amid the fir-covered mountains and witness this awe-inspiring spectacle firsthand as the monarchs flutter, dip, and swoop overhead.
Highlights:
Hike or ride horseback to three different monarch reserves in Michoacán, where millions of individual monarch butterflies gather.
Photograph the dramatic colors of the butterflies as they hang in clusters from the trees, drink from streams, feed on wildflowers, and soar in the air above.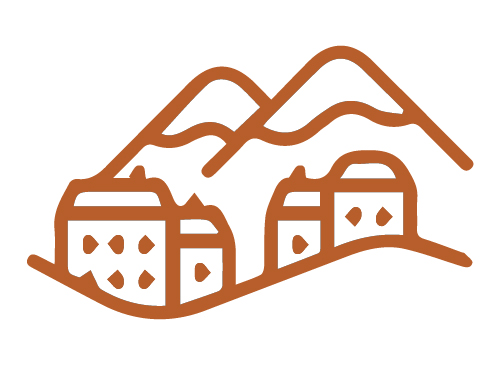 Spend time exploring historic Angangueo, which was once a mining town, but now derives most of its livelihood from butterfly ecotourism and agriculture.
Visit the pyramids at Teotihuacán, one of the most architecturally significant Mesoamerican sites of pre-Columbian times.
Pricing:
Starting at $2,975 per person

$200 per person deposit

Final payment due date is October 11, 2022
Registration fee includes:
Accommodation with private bathrooms
Activities and meals as mentioned in the itinerary
Full-time guide for the duration of your program
Private transportation and driver for the duration of the program
Registration fees help support the Dallas Zoo's conservation fund
Registration does not include round-trip airfare  
This trip is hosted by Holbrook Travel. Visit their landing page to learn more about this trip and get registered!