Vote for your favorite name!
Have you heard about the New Kids on the Block?
The Lacerte Family Children's Zoo is now home to three adorable Arapawa goat kids!
Daisy gave birth to one male and one female kid on April 3rd, and our second mama, Susan gave birth to a female kid soon after, on April 4th. Sven is the proud father of all three kids. Arapawa goats are one of the most critically endangered goat breeds in the world, with just an estimated 300 individuals remaining in their native New Zealand.
In keeping with our Texas-native-plant theme for the goats' names, we're going to call Daisy's male kid
Oleander (or "Ollie" for short)
, and her female kid will be named
Aster
.
In honor of this special birth, we're going to let YOU help us name Susan's female kid!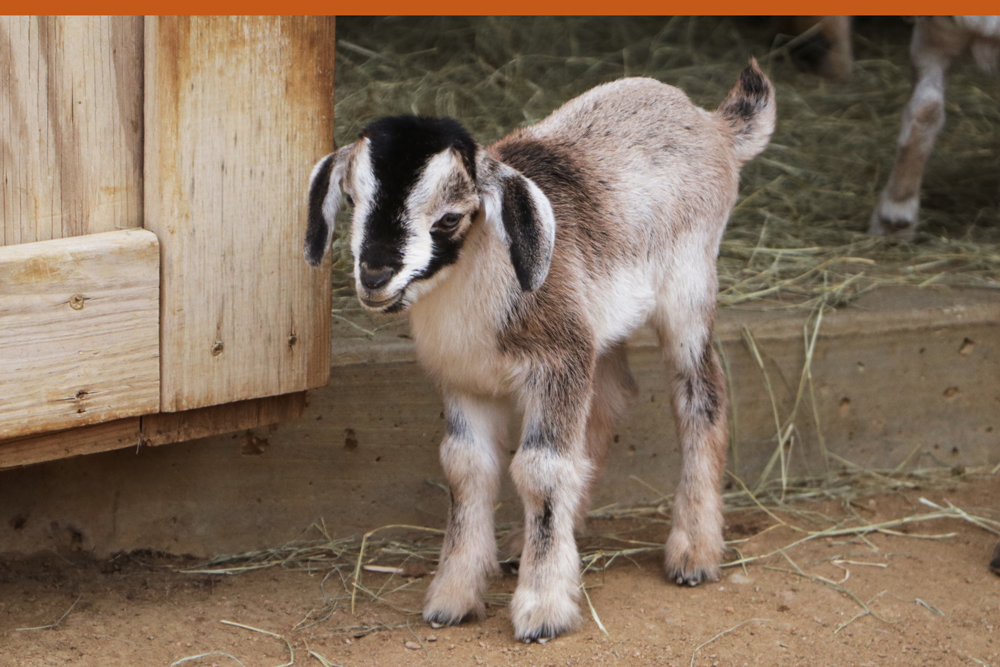 Click your favorite name to make a donation and cast your vote. All proceeds benefit the Dallas Zoo's conservation efforts.

Each $1 donation = 1 vote. Voting ends May 10.
Follow along on social media!
We'll announce the winning name on our channels soon.